ONE-ON-ONE MENTORING
A psychology & spirituality led transformational experience that activates radical self love and confidence and unlocks the fun, purpose & passion filled life you've been dreaming about.
I have three different mentoring packages that vary in level of support, length and investment.
GIVE ME THE DETAILS🔥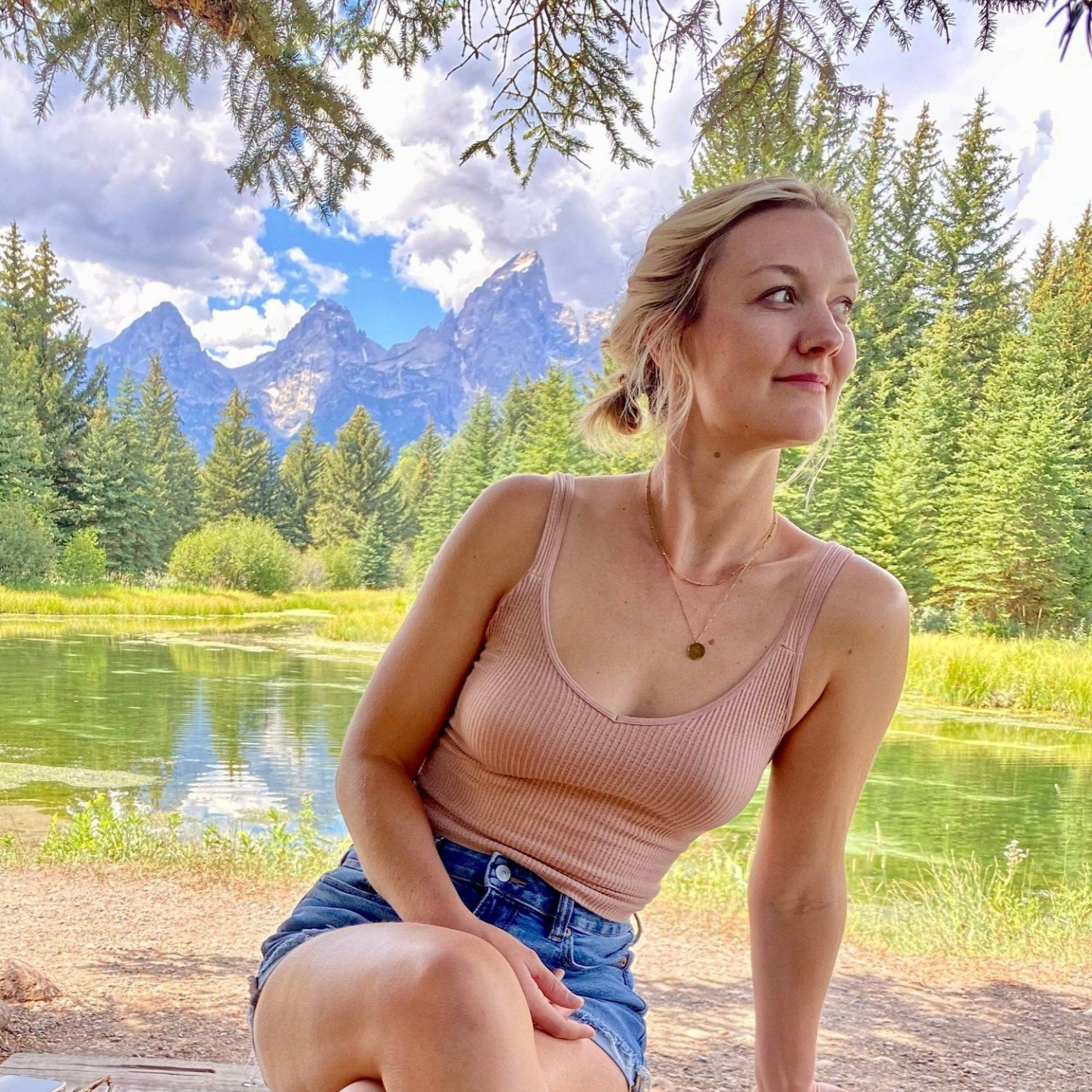 BLOOM🌻  
Enrolling Fall Round!
Sept 16-Nov 14 
**A space for big-hearted, recovering self doubters & people pleasers who are ready to burn all the masks, shatter all the limiting boxes & step into radical self-love & confidence.**
Imagine breaking free from…
Doubting & second guessing yourself constantly
Overthinking & over analyzing what you "should" say and how you "should" act
Questioning your interactions, what you said & ruminating for hours after
Feeling like you're filtering yourself, watering yourself down & being a chameleon - changing yourself depending on who you're with
Being so hard on yourself- constantly criticizing yourself
Feeling like you always have to say yes because you're worried about upsetting people or hurting people's feelings
Seeking validation & approval from others
Putting off your goals by scrolling, avoiding, and wasting time on other things
Self sabotaging your God-given goals & dreams because you're afraid or don't know if you can actually do it
Picture it, friend...
You are YOU no matter where you are or who you're with

You speak up, share your feelings and ideas - are your quirky, bold self

You are open & outgoing at social events - making that joke, starting a convo, texting that new friend to hang out & get coffee

You say no & set boundaries to social events/taking on extra work without feeling guilty

You worry less about what other people are thinking about you - allowing you to be present, to enjoy yourself, to really authentically connect with others & genuinely have more fun too

You know you have so much value to share with those around you & that your ideas are awesome sauce & deserve to be shared

You genuinely know your worth & move through your day in ways that honor yourself, care for yourself, respect yourself

Your self talk is gentle, loving, encouraging
You have daily, healthy routines that you stick to that help you show up to your day feeling empowered, motivated & so confident in yourself
You take little breaks throughout the day to breathe, check in
You have fun hobbies that you enjoy

You take steps every day towards your goals & dreams - fear does not have a hold on you
Every Week You Get:
Weekly Topic:

The training, journaling prompts, affirmations & check ins will all center around our topic for the week.


Possible topics we'll explore together: Nervous System Regulation & Body-Based Tools to Be More Present & Confident, Breaking Free From Self Criticism & Being So Hard On Yourself, Embracing Your Strengths & Gifts, Radically Owning Your Weird & Who You Are, Expressing Yourself & Setting Healthy Boundaries

Monday Morning Audio Training:

Every Monday morning a new audio training will be dropped into your portal for you to listen to whenever you want & at whatever speed you want 😜.

You'll be creating your own personalized confidence activation toolkit throughout our 8 weeks & these trainings will be the meat & potatoes! Mindset tools, mental wellness practices, self healing tools, and so much more.

Journal Prompts & Affirmations: You'll receive a journal prompt & positive affirmation / mantra to support you in really integrating and practicing what we are working through that week
Coaching with Devoney:

Dedicated office hours every week to ask any questions about what you're learning & receive coaching from Devoney on whatever is coming up throughout the week as you're implementing & practicing everything (combination of voxer chat and ZOOM)
Group Chat & Accountability:

A group Voxer audio/text chat to check in, get coaching & support & celebrate your wins along the way. We set Monday goals, have check ins throughout the week and celebrate wins at the end of the week. This is also where you can ask any/every question you have about what we're learning and practicing! IE - me in your pocket as you're learning!

Free & Well Meditation & Affirmation Library: A resource library full of short practices to use every day as you're creating your new healthy daily routines (meditation, self compassion practice, affirmations)

BLOOM Workbook Deep Dives:

Dive deeper into the trainings with 20 pages of journal prompts, exercises, and visual learning tools that go along with the weekly trainings
Throughout BLOOM You'll Receive:
An intimate, small group setting to connect with other women sharing their real, raw journey with you

A safe space to show up, coffee in hand, yoga pants on - a come exactly as you are space with no judgment to connect, share, deep dive & grow

Live coaching from Devoney in our group chat throughout the week to support you in actually practicing & implementing what you're learning

Accountability & encouragement to make moves towards the goals that feel really important to you

Support in creating simple, daily routines that allow you to start the day feeling good & showing up as your best self

A positive, uplifting space to focus on your personal growth & goals

Your go to toolkit of effective, simple confidence growth & mental wellness tools

Go to resource library for journal prompts, affirmations, and meditations

A sense of community & connection that we're all craving

BLOOM Workbook with journaling, tools, and exercises to dig in to our trainings & really apply them in your life
About Your Coach, Devoney
Hey friend, I see you & I've been right where you are. I've felt like I was stuck in self doubt, questioning myself all the time, filtering myself, holding myself back and being so hard on myself.
All I wanted was to be like those girls who were just themselves - they were confident, they knew who they were and they weren't afraid to to show it. I felt constant doubt & anxiety about how I was interacting with people, what they were thinking & I so badly wanted to just be myself, speak what was on my mind, let go of all the filters & feel free - genuinely not caring about what other people thought because I knew who I was & I loved who I was.
Friend, it's possible to start being you, no filters. It's possible to speak up for yourself. It's possible to just be you, share your stories & jokes confidently. To feel free. To feel comfortable in who you are and what you have to say. To feel at peace with who you are. To know you're going to fu** up and that that literally has no impact on your goodness, your worth or who you are - it just means you're human... ahhh deep exhale. To feel so present and in the moment instead of replaying scenarios and weighing out the best responses. It's possible, love.
It's been a journey my friend. My life experiences, my own healing journey, my heartbreaks & triumphs, my deep dark seasons of anxiety & insecurity, grad school, working towards my clinical license & sharing this work with others. This work is my heart & soul & I'd love to share it with you. I'd love to support you in learning what I've learned throughout my life, but in a shorter timeline. I'd love to support you in stepping into your enough-ness. I'd love to support you in stepping into new levels of confidence, without quite so many bumps and bruises as I did.
In a world full of coaches where everyone claims to be an expert, Devoney is a humble leader. She is gentle in her approach, but knows exactly what questions to ask to guide you to transformations in your life that help you live more wholeheartedly.
Cassie, Business Coach
Talking to Devoney is like talking to your oldest and dearest friend. She lovingly asks questions that guide you toward the confidence and resolve to take action. She gives you easy-to-implement strategies so that can feel a change right way.
Kate, Course Coach
I love the tools presented. They help you express yourself & can be used & helpful in different situations.
You'll walk away with valuable information & there's no pressure to be a certain way!
Previous BLOOM Student
A Closer Look...
Through BLOOM you'll learn my personally crafted, Spirit led, psychology infused COMPASSIONATE & CONFIDENT WOMAN METHOD.
 1. Creating Your Compassionate & Confidence Compass
You'll create your own personalized, values led, life vision that will guide everything you do from here on out.  This is life changing.  You will feel so clear on who you're stepping into, the daily habits you're focusing on, and how you want to show up for your one precious life.
 2. Healing Your Nervous System
 You'll feel empowered & knowledgable about your nervous system, how it will unlock next level confidence for you & how to start soothing that fight/flight energy.  
3. Stepping Into Your True Identity
Releasing limiting beliefs you've adopted throughout your life & stepping into your gifts, your strengths & who God placed you here to be - and oh my, is she incredible
4. Creating Loving, Compassionate Self Talk
Transforming your relationship with self doubt & with your inner critic
Softening your self talk & starting to give yourself the kindness, encouragement, affirmation you give everyone else
These practices are actually interwoven throughout the program, but I will guide you through a number of practices & experiences to help you start accepting who you are, all the parts of you, who you're here to be, and starting to create a healthier relationship with her - one of encouragement, love, compassion.  Where you receive all the validation, support, love you need... from within.
5. Creating Your Confidence Activation Toolkit
Getting Crystal Clear on Who You Want to Be & What You Want 
This is our north star - creating the most clear vision of who you're here to be, what God is calling you to step into, & the life you genuinely want
Spirit Led, Psychology Backed Mindset Tools to Get In The Driver's Seat of Your Choices & Your Life
You'll have go to tools and practices for any and every moment where you need some support - this toolkit will be with you forever - mindset, emotional wellness, empowerment practices that will that will help you activate your highest self, your truest self, your Spirit led self in the moment.
6. Healthy & Unapologetic Self Expression & Boundary Setting
Learning healthy communication tools, how to express yourself well & in a healthy way & setting healthy boundaries confidently & guilt free
This module gets juiccyyyy.  We will explore the 4 areas of your life & where you feel led to create different boundaries, start protecting your time more, start protecting your energy in different ways, and your new standards for where you give your time & energy.
After BLOOM, imagine...
you know what you believe in, who you are & how you want to show up for your life
you feel more in tune with your emotions & your needs
you feel confident & empowered when big emotions come up - you  have the tools to handle them in a healthy, loving way
you raise your hand & speak up at work - willing to take risks because you'd rather swing & miss than not swing at all!
you show up in your relationships more openly, more honestly, authentically you - creating space for deeper connection, more patience, more empathy for those around you, more space to genuinely give
every day you have routines & practices that help you feel connected to God & connected to yourself - allowing you to show up for your people feeling grounded & already having done something for you!
you know exactly what to do in moments when comparison or self doubt creep in
you feel so much more in control of your mindset & your choices 
 your Spirit led, true, authentic Self guides your choices throughout the day leading you to make healthy, empowering, best self moves
you feel so present & excited for where you are & this life you're creating!
I loved learning all the tools presented that can be helpful in different situations and knowing that I'm not alone in it all.
-Previous BLOOM Student
Devoney was able to help me explore what was holding me back from making change, my false beliefs, my fears, in a very short amount of time. I was able to make very drastic changes for the better!
-Michelle
BLOOM was awesome!
I loved the tools to use to help me in the future and the option to talk it out whenever I needed to!
-Previous BLOOM Student
How much time will I need to dedicate to this every week?
How is this different than therapy?